Dubai 'best city to work and live in'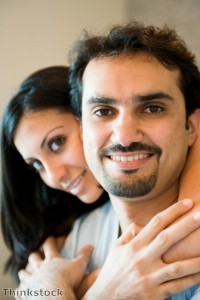 Dubai has been voted the best city to work and live in for expatriates and professionals, pipping the likes of New York and London to the post, according to new research.
The study - released Wednesday (November 19th) and undertaken by Alumni Association on behalf of Insead - ranked the emirate as the most attractive place to live and work in terms of both professional and private lives.
Almost 1,000 respondents of 35 different nationalities were asked to rate 15 cities from across the globe in several different areas including economic dynamism (quality of labour and access to funding), quality of life (sports and cultural facilities, and air quality), cost of living (real estate, dining and entertainment) and overall attractiveness (young talent and access to technology).
Dubai emerged as the overall winner, with Amsterdam, Toronto, Singapore, Madrid, Hong Kong, New York, Tokyo, Shanghai and London making up the rest of the top ten.
Commenting on the results Miguel Lobo, associate professor of decision sciences and director of Insead Campus Abu Dhabi, said: 'To some, it might come as a surprise that Dubai has been ranked as the best place to work globally, but this is not a revelation.
'Today's business leaders and key decision-makersr ecognise the dynamism of this country, which leads many to choose to live, work and actively immerse themselves in the regional landscape.'
Dubai, and the wider UAE, boasts a world-class infrastructure, political stability and sustainability - making it an ideal place to live, work and invest. Experts believe that the emirate is a desirable place for professionals because of its tax-free regime and attractive salary packages.
Sam Barnett, chief executive of MBC Group and president of Insead Alumni Association in the UAE, said that the survey's findings are unsurprising. He continued: 'Not only do we see larger numbers of Insead alumni coming to work here each year, but more and more are staying for greater periods of time.'
He believes Dubai combines the excitement of an emerging market and the perks of an international city, which is an attractive prospect for many people.