Dubai becoming 'tourism powerhouse'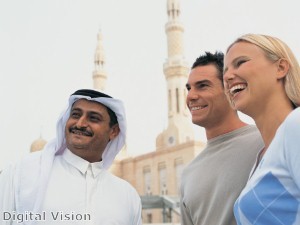 So far, 2014 has been a record-breaking year for Dubai's hospitality industry, with 5.8 million tourists checking into accommodation between January and June, which is the highest number of visitors ever achieved in a six-month period, and this phenomenal growth is set to continue.
The performance of Dubai's hotel industry has gone from strength to strength over the last 15 years, achieving strong occupancy rates, healthy average rates per room and an encouraging financial performance.
At the Hotel Show Dubai 2014 - running until September 28th - the Department of Tourism and Commerce Marketing (DTCM) showcased the emirate as part of its strategy to make it one of the world's most visited places.
Issam Abdul Rahim Kazim, chief executive of the DTCM, told delegates at the event: 'As we work towards Dubai's Tourism Vision including attracting 20 million annual visitors by 2020, a key focus is ensuring a consistent growth of the emirate's hotel inventory to ensure we cater for current and future demand. The Hotel Show is an important step towards achieving our ambitious targets.'
Planned expansions to Dubai's airports - including a project to increase Al Maktoum International's capacity to 160 million passengers per year, making it the world's busiest global hub - and the fast pace of growth reported by the UAE's airlines are helping to boost the number of international visitors heading to the emirate even further.
The booming tourism industry in Dubai is also positively impacting other industries in the emirate, including the real estate market, with investors clamouring for opportunities to buy hotels and hotel apartments.
As 2020 draws nearer, the hospitality sector is likely to grow even further, with the DTCM's efforts to attract more tourists to meet its target of luring 20 million visitors a year further boosting the number of travellers flocking to Dubai's shores.