Dubai 'becoming increasingly attractive to foreign businesses'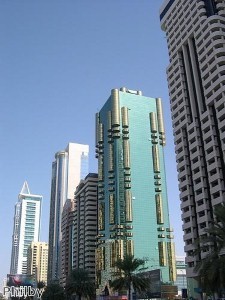 Dubai's success in winning its bid to host Expo 2020 has contributed to a sustained increase in international enquiries.
According to company formation specialists The Links Group, a large number of foreign businesses are now looking to take advantage of the perceived economic benefits the event will bring. It stated it expected to see hospitality firms continue to be the most active sector in Dubai, as many household brands look to establish management companies in the UAE.
Emirates 24/7 reports professional services businesses were also anticipated to establish a greater presence in the region. This is due to the fact demand for consultancy support has increased sharply over the past few years. Meanwhile, a number of existing firms are set to undergo a period of restructuring as they prepare to seek external finance or divestment.
The Links Group stated the bulk of foreign interest in Dubai is coming from the UK, accounting for 40 per cent of the company's commercial licensing business last year. However, Australia is starting to emerge as another important client, following the firm's recent partnership with the Australia Arab Chamber of Commerce and Industry.
Qatar's successful bid to host the World Cup in 2022 is encouraging investment there too. According to The Links Group, many Dubai-based foreign-owned enterprises are looking to establish a secondary office in the Gulf state.
John Martin St. Valery, founding partner at the firm, commented: 'We are expecting foreign interest in the UAE and Qatar will escalate in 2014 as international markets come under increasing pressure to drive growth through exports and foreign investments.'
Meanwhile, the group has announced the opening of its new regional headquarters in Conrad Dubai, becoming the first office tenant in the development. Mr Valery stated this heralded a new era for the company and would help it achieve its ambitions for expansion.
The news comes on the back of a strong performance which saw it record double-digit growth for the 11th consecutive year in 2013. It is now ranked as the 13th best-performing small and medium-sized business in the UAE, rising 43 places on the Dubai SME 100 list.