Dubai becomes first city to test coffee delivery by drone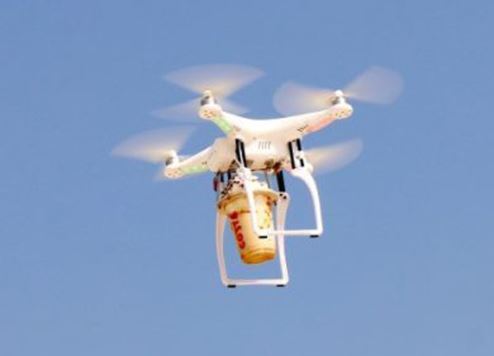 Dubai has become the first city in the world to trial coffee deliveries by drone.
The UK-headquartered coffee chain Costa Coffee tested out its drone delivery service at one of the city's most popular beaches last month – and it proved a roaring success.
It embarked on the trial after a survey revealed 82 percent of its UAE customers would pay to receive drinks or beverages using the technology.
The firm undertook a one-day trial of its 'coffee-copter' at its Jumeirah Beach Road drive-thru store.
Orders were made by phone and delivered to coffee lovers on Dubai's nearby Kite Beach within 15 minutes, according to the coffeehouse chain. 
The refreshments were sent to beachgoers using Costa's specially engineered drone.
Shemaine Jones, head of marketing at Costa Coffee UAE, told local media that drones were the "next frontier for instant delivery".
"Our customers told us they'd love to have their favourite drinks dropped off by drones, so we're super excited to have successfully tested this service, enabling beach-goers to enjoy ice cold beverages without leaving the comfort of their sunloungers," she said. 
After the positive response to the trial, coffee fanatics all over town are hoping the technology will be adopted in the near future. However, Costa Coffee is yet to reveal whether the service will be introduced commercially. 
Costa's not the only company operating in Dubai weighing the use of drones for home deliveries.
Eniverse Technologies, which is based in the city, recently teamed up with Skycart, a San Francisco-based drone manufacturer, to create Space Autonomous Drones that will target the logistics and delivery industry.
The drones will deliver packages weighing 5kg or less to locations across the emirate, pending government approval.
If Dubai authorities greenlight the plans, the service is expected to launch commercially in 2018-19.