Dubai beats London to title of world's top 'Construction Mega City'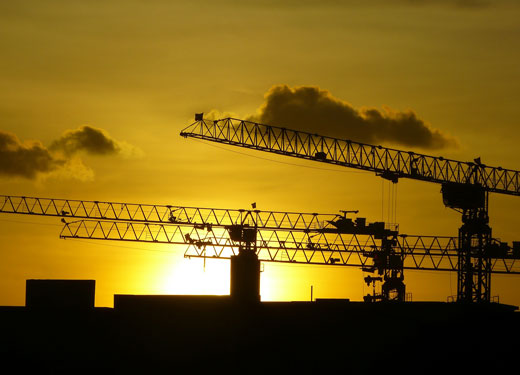 Dubai's massive investments in new infrastructure in the lead up to Expo 2020 Dubai has seen the city named the world's top city for construction projects.
According to the '50 Construction Mega Cities' report compiled by GlobalData, Dubai's construction pipeline is worth more than US$374 billion.
The emirate beat London, which currently has $328.7 billion-worth of projects planned or under construction, to top spot in the report. Moscow ranked third, with $191.5 billion-worth of projects.
Dubai accounted for almost 14% of the $4.2 trillion-worth of construction projects currently underway in the world's top 50 mega cities, according to GlobalData.
The analyst estimated there are currently 6,645 major infrastructure and construction projects underway in these cities. The Asia Pacific region dominated the rankings, accounting for 25 of the 50 cities surveyed, with a total construction pipeline worth $1.7 trillion.
"The ranking of Construction Mega Cities in the Gulf states shows they are spending the most on major development projects relative to the size of their populations," commented Yasmine Ghozzi, economist at GlobalData. "Dubai, for example, has a population of 3.2m, but it holds the top position in terms of the value of the construction mega-projects pipeline per capita.
Around AED22bn ($6bn) has been earmarked by the UAE government for the development of infrastructure supporting the Expo. Almost half of this figure will be spent on extending the Dubai Metro line to the Expo site. Construction of the 438-hectare Expo site itself is also progressing smoothly, according to government sources.
Up to 300,000 jobs are expected to be created as a result of Dubai's hosting of the event, which will present the theme 'Connecting minds, Creating the Future'.