Dubai-based Jumeirah Group plans China expansion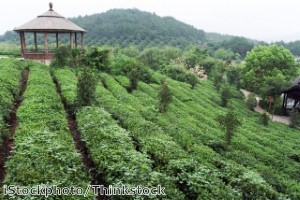 Dubai-based hotel operator Jumeirah Group has revealed plans to expand its portfolio in China, suggesting the firm wants to take advantage of the growing demand for luxury accommodation in the country.
Recently, tourists from China have been flocking to the emirate, sampling the opulent hotels on offer in Dubai. Perhaps visitors are using these experiences to inform their decisions about accommodation choices back home, allowing Jumeirah the opportunity to capitalise on changed consumer expectations.
According to The National, last week the firm announced it had signed management agreements to operate three hotels in resorts in Haikou, Wuhan and Nanjing, but did not reveal the financial details behind the deals.
The first of these developments, the Jumeirah Haikou Resort, on the island of Hainan at China's southernmost point, is set to open in 2020 and the second, the Jumeirah Nanjing, will be launched in 2015. The final development, the Jumeirah Wuhan, is expected to open in 2020.
Gerald Lawless, chief executive of Jumeirah Group, commented: "We are delighted to be expanding our portfolio of hotels and resorts in China, which is a significant market for Jumeirah.
The company opened its first hotel in China, the Jumeirah Himalayas Hotel Shanghai, back in 2011. It has also set its sights on further developments to be built in Guangzhou, Hangzhou, Sanya, Macau and Qiandaohu.
According to Filippo Sona, head of hotels at Colliers International for the Middle East and North Africa region, the expansion will not only satisfy China's demand for luxury accommodation, but will also encourage business travellers and tourists to sample Jumeirah resorts elsewhere in Europe and the Middle East.
He said: "The Chinese are the fastest-growing segment of tourists to the UAE, with Dubai and Abu Dhabi attracting a lot of visitors from places such as Shanghai and Hong Kong.
"Brand recognition is very important, so when you have your brand well-represented in key locations in China, that will have a mirroring effect that will attract Chinese travellers to their portfolio in the Middle East and Europe."