Dubai back on the radar among Russian tourists, investors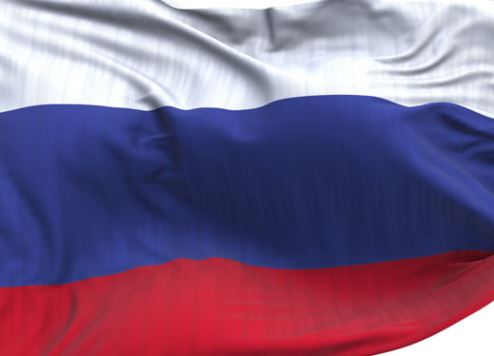 Russian investors are flocking back to Dubai as the ruble continues its strong recovery
Dubai is firmly back on the radar among Russian tourists and property investors, with visitor numbers from the country rising exponentially over the past 12 months as the ruble continues its strong recovery.
Dubai has traditionally been a popular tourism destination among Russians and according to data published by UAE property website propertyfinder.ae, Russian visitors to the site accounted for 17% of total traffic in July 2017, up from 6% just six months earlier.
"This is a significant upward trend," the company's sales director, Umer Ali, told Gulf News.  "it also shows that Dubai remains a popular city for prospective property investors from Russia."
The same report cited a survey published by property analyst Tranio.com, which listed Dubai as the most popular city for Russian investors, ahead of New York, Barcelona, Miami, London, Los Angeles, Prague, Paris and Berlin based on the number of enquiries by prospective Russian property buyers.
The Dubai government is looking to capitalise on this rising interest by organising a series of roadshows in Russia promoting the city's property market.
The Dubai Land Department (DLD) conducted an event in Moscow last November, which attracted hundreds of Russian investors and millions of dirhams-worth of investment. The DLD plans to bring the roadshow back to Moscow this September.
Commenting on the success of the event, Majida Ali Rashid, assistant Director General and head of the Real Estate Investment Management and Promotion Centre, said: "Dubai is a safe environment for living, working and investing. Thanks to its diversified economic climate, which is capable of attracting business across all sectors, as well as promising growth activities and new industries, Dubai has been able to achieve a leading position in the region.
"All of these features ensure not only that the investor works in an ideal environment, but also that the emirate continues its sustainable growth and success."
Russian tourist arrivals to the GCC are also predicted to rise 38% by 2020 from today's figures, according to new data published by Arabian Travel Market 2018. 
Key drivers include the increasing stability of the Russian rouble and rising economic fortunes tied to the country's decision to join Opec, which has resulted in a fall in oil production and rise in the price of oil commensurately.
Russia's links with the GCC strengthened in 2017 with the introduction of additional airline routes, visas on arrival in the UAE for Russians, a new generation of leisure attractions, retail destinations and a broad range of hotels and resorts right across the GCC region.
Already feeling the benefits, in the first three quarters of 2017, Dubai reported a 98% year-on-year increase in the number of Russian arrivals, and the country is one of the emirate's top 10 source markets. Further supporting the demand, flydubai twice extended its Russian network in 2017, adding flights to Makhachkala, Voronezh and Ufa, and daily flights to a second airport in Moscow - Sheremetyevo International.
Elsewhere in the UAE, Russian hotel guest arrivals increased 41% in the first quarter of 2017, according to Abu Dhabi TCA and Ras Al Khaimah, which recorded a 10% YoY increase in international arrivals in the first half of 2017, Russia was the second largest source market last year, with arrivals from the country up 84% YoY.
Simon Press, Senior Exhibition Director, ATM, said: "Traditionally, the GCC has always been popular with Russian tourists but over recent years, we have witnessed some fluctuations in their arrival rates across the GCC, which was a reflection of volatility in the financial and energy markets. As those factors begin to steady, we are seeing more and more Russian visitors arrive and we expect this to continue."