Dubai 'attracting plenty of investment'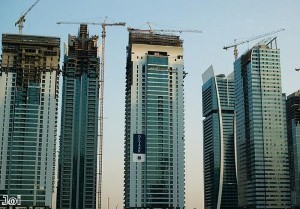 Dubai is growing in popularity among investors, as it makes its debut on IP Global's hot list of locations known for their opportunities.
The latest Global Barometer showed confidence has improved with investors receiving yields as high as six per cent. Overall, prices have gone up by 11.9 per cent since the start of 2013.
Director of IP Global Middle East Paul Preston said: 'We are pleased to see Dubai benefiting from rising economic confidence across the Middle East and North Africa (MENA) region.
'The ever increasing inflow of expat workers in the city from all over the world is a key factor in driving consistent rental rises.'
As the latest findings show, Dubai is a major growing location for investment, offering the right time to fund into the city as new and upcoming hotels, such as Dubai Marina, provide a prime opportunity to invest into the city.
The latest HotStats MENA Hotels Market Review also suggests the this industry is going strong in Dubai with high performance recorded in four and five star hotels in the emirate. In terms of numbers, the findings shows an occupancy rate of 76 per cent, leading to a 13.1 per cent increase in revenue per available room to $178.84 (£111) and 10.3 per cent growth in total revenue per available room to $338.88.
It also reports increases in both top and bottom line results, leading to a gross operating profit per available room of $98, up 13.7 per cent from the last quarter.
Managing director of TRI Hospitality Consulting in Dubai Peter Goddard said: 'Dubai's strong performance in 2013 continued in September with hotels recording an increase in all key performance indicators.'
He added the results have enabled hotels to be aggressive with their rates and pricing, which went up 8.5 per cent in September and he expects continual strong growth for the rest of the year - claiming 'the high season' is almost here, which suggests plenty of business and visitor volumes are still to come.