Dubai 'attracting Japanese attention'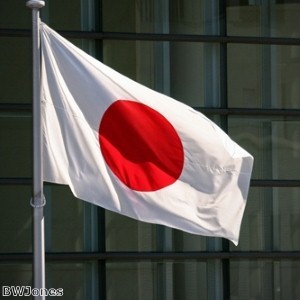 An increasing number of Japanese companies are looking to take advantage of Dubai's positive business climate and strong tourism sector.
This is according to Hisashi Michigami, Japanese consul-general in the UAE, who has recently discussed the issue with Gulf News.
He revealed there are currently around 3,000 people from Japan living in Dubai, which is the largest single community in the whole of the Middle East and Africa.
The number of Japanese residents in the emirate has increased by 400 over the past 12 months, with the majority of these being businesspeople. It is likely that far more individuals from the nation visit on a temporary basis, either as tourists or on work-related trips.
Mr Michigami stated: 'The Japanese population in Dubai is gradually increasing simply because of business and tourism. Many people are getting to know that Dubai is the gateway to the Middle East not only among the businesspeople but also for the general public.'
The consul-general also called for the UAE and Japan to work together ahead of important events for both nations in 2020.
'Dubai has the Expo 2020. That year, 2020, is also a very important year for Japan because we will have the Olympic games in Japan that year,' he stated, adding that the nations should look to mutually support each other.
The emirate is becoming increasingly popular as a tourist and business destination for people from eastern Asia.
According to Hotels.com, Chinese visitors are among the highest spending in Dubai, shelling out an average of $1,086 per day while on holiday.
Meanwhile, a report from International Luxury Travel Market (ILTM) Asia and The Chinese Luxury Traveller 2014 found an 11 per cent increase occurred in the number of Chinese people visiting Dubai last year, taking the total to 275,675.
Furthermore, this week has seen AirAsia chief executive Tony Fernandes discuss the possibility of offering flights to the emirate from locations such as Kuala Lumpur and Bangkok.