Dubai attempts to drive tourism from Germany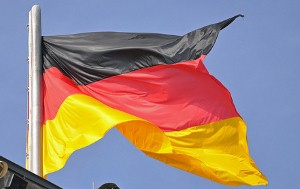 Big players from Germany's travel and tourism industry visited Dubai last week as part of the emirate's plan to increase its share of the world's largest outbound market for foreign travel.
The owners, chief executives and product specialists from Germany's leading tour operators attended the first DRV/FVW Destination Forum - a three day conference developed by the German Travel Association Deutscher ReiseVerband (DRV) and the country's most prominent travel trade and business travel magazine FWW.
Delegates were able to see the sights of Dubai on guided tours and visit the emirate's top attractions during their stay. The Dubai's Department of Tourism and Commerce Marketing (DTCM) also hosted a seminar that touched upon the emirate's growing popularity as a must-visit destination and how this will result in increased business for the travel trade industry if it were to attract more visitors from Germany.
During the event, representatives from the tourism industry discussed the ongoing diversification of Dubai's hotel sector and the developments currently happening in the cruise industry. The emirate was also hailed as premium location for conventions, conferences and meetings.
When welcoming the attendees, Issam Kazim, chief executive officer of the DTCM, said: "The government of Dubai's target of welcoming 20 million visitors per year to the emirate by the end of the decade necessitates a continual focus on enhancing the Dubai's destination offering. For your customers this means greater choice of hotels, attractions and events and a remarkable holiday or business travel experience.
"Our target is ambitious but with the investment being made by the government and our private sector partners and with your support in selling the destination to your customers, we have no doubt that it will be achieved.'
Marc Bennett, senior vice president of the DTCM, added that German tourists are traditionally perceived as being loyal, meaning they become repeat visitors. To achieve this, he believes Dubai must continue to provide a quality product and value for money at every opportunity.
"Our hoteliers place a lot of emphasis on this and from the wider destination perspective, DTCM and our partners are focused on providing an exemplary visitor experience throughout the city,' he continued.