Dubai Art 2014 'bigger than ever'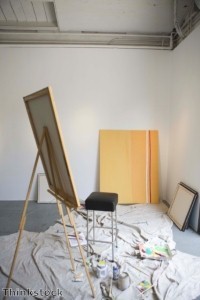 Dubai Art 2014 will be one of the biggest yet, expanding from two gallery programmes to three.
It is an international and prestigious cultural event featuring a variety of genres, including over 500 artists representing 35 countries.
Fair director for Art Dubai Antonia Carver said: 'Over the past eight years, Art Dubai has evolved into an extraordinarily dynamic art fair, with a particular emphasis on diversity and quality. Our roots are in the growing local UAE arts scene, leveraging Dubai's position as a global hub, linking Africa, the Middle East and Asia.'
This year's occasion will also see the launch of Art Dubai Modern, involving various single and two-person exhibitions alongside research projects. Its selection of the modern genre has an emphasis on examples from both south Asia and the Middle East, created by curators and historians.
Art Dubai Modern will join the existing Contemporary and Marker galleries. The former, as the name suggests, plays host to various current art and styles while Marker involves the festival's curated galleries, each year it has its own theme.
Marker typically involves inviting artists to the spaces available, 2014 has the theme of Central Asia and is organised by artists Slavs and Tatars. It will also involve participation options and additional projects, which will be announced in December.
The celebration highlights an often underrated area of Dubai, as it has a lot to offer the wider art community. Last month, the emirate started its second Campus Art Dubai session. This involves regular workshops and seminars for aspiring artists, helping to grow and encourage the local talent in the city - the first run of this initiative saw 32 people take part, but the second iteration received 230 applicants.
Dubai's strong sense of art and culture can also be seen with the likes of the Dubai International Film Festival. Like Dubai Art 2014, this is an annual event with a large prominence in the global industry. This year's event takes place between December 6th and 14th, featuring various world films and a competition for upcoming directors.