Dubai 'anticipates speedy recovery from Russian tourism market'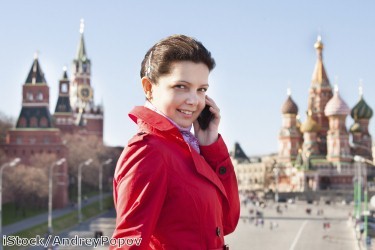 Dubai, the commercial and tourism capital of the UAE, is expecting the Russian tourism market to make a speedy recovery from its recent slump - caused by the tough economic times the country has recently experienced.
Marc Bennett, senior vice president for international operations at the Department for Tourism and Commerce Marketing (DTCM), made these comments at the recent 11th Natalie Tours Congress, held in Dubai on September 28th.
He told a 220-strong crowd that the signs of recovery in the Russian outbound tourism market are already visible, evident in the number of bookings in Dubai hotels from guests originating from the country.
"It is not the first time that difficult times have surfaced," Mr Bennett noted. "Russia will recover and tourism business will recover. We will support you in every way we can to ensure strong Russian tourist visitations with longer stay."
The vice president said he was confident that number of Russian tourists, who dominated the tourism landscape in Dubai over the last few years, will be back up to pre-crisis figures in the coming months.
Numbers started to fall in late 2014 and continued into 2015, leading to a 40 per cent drop in the first six months of this year. 
However, due to a massive marketing push from the DTCM, high-profile promotions and networking initiatives to boost the number of Russian tourists coming to Dubai, the figures are already rising.  
The DTCM took its roadshow to Russia last week and several UAE-based airlines have been strengthening the connectivity between the country and Dubai, helping build sustained growth in the travel and tourism market.
Mr Bennett told the audience that Dubai is currently the world's fourth-most visited destination, with 16 million visitors expected annually by 2016 and 20 million by 2020. He said that targeting specific markets like Russia will help the emirate achieve its goals. 
Ghassan Aridi, chief executive officer of Alpha Destination Management, informed the delegates that Dubai is committed to supporting tourism and travel operators in Russia to help them overcome these challenging times.