Dubai announces racing carnival calender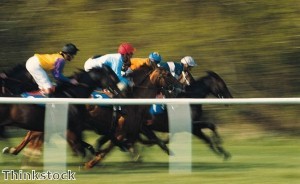 The Dubai Racing Club (DRC) has announced the programme for this year's Dubai World Cup horse racing competition.
Events will be held at Meydan Racecourse between January 9th and March 29th next year.
It is an important period for horse racing with $37 million (£23 million) available in prize money. As a season, the meetings are spread out through a three-month timeframe, providing plenty of sporting interest during the first quarter of the year.
This may also prove useful to prospective investors looking at the growing hotel business in Dubai, as the sports scene means horse racing members, sports fans and related industry figures will all be visiting the city throughout this time.
Dubai World Cup's biggest event will be at the end of the season with the Dubai World Cup on March 29th - which has a $27.5 million prize.
DRC's international manager Martin Talty said: 'We wanted to develop our 1400m programme and noted that there were not many races of the status of the Al Fahidi Fort over that distance around the world. We wanted to open the race up a bit so that it ties in with the Zabeel Mile held five weeks later, which can be used to prep for Dubai World Cup day races.'
This occasion is just one example of Dubai's growing sporting scene, as it hosts various other sporting occasions throughout the year. The emirate has both a strong cycling and swimming community, recently hosting the FINA Swimming World Cup.
Yet Dubai also hosts sports more unique to the emirates and Middle East, such as its popular camel races. These are held in October with finals occurring at some point early next year. During the season, these events can be witnessed at both 06:00 and 15:00 local time, offering a unique tourism attraction for visitors to experience as part of Dubai's wider offerings.