Dubai announces new summer tourism initiative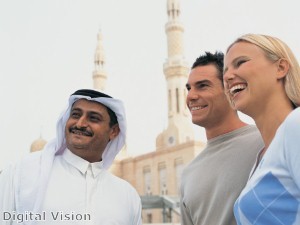 Dubai has announced it is to launch a new three-month initiative aimed at promoting tourism in the emirate.
Entitled 'Summer is Dubai', the event will be run by the Dubai Festivals and Retail Establishment (DFRE) and is designed to highlight the area's status as a top summer destination. The campaign will include a host of different promotional events, including Modhesh World, Ramadan in Dubai and Dubai Summer Surprises.
According to Laila Mohammed Suhail, chief executive of DFRE, these initiatives will provide a large boost to the emirate's festival and retail industries throughout the holiday season. She added: 'While keeping up with the citywide momentum through a number of events and activities that will allow residents and visitors to enjoy summer their own way, our line-up will serve a dual purpose of positioning Dubai as a summer destination of choice and a year-round family tourism destination.'
The campaign will be spearheaded by the indoor event Modhesh World, which will open at Dubai's World Trade Centre in June. It will run from the beginning of the summer vacation until September. Ramadan in Dubai will also run from June 29th to July 27th.
Officials stated this event will comprise of a number of cultural activities representing the importance of the Islamic month. These include Dubai International Holy Quran Award and the Ramadan Tents.
July 28th will see the start of Eid Al Fitr, which will include a series of musical concerts and family activities. It will run until August 1st. The season will then close with the Dubai Summer Surprises initiative. Running from August 2nd until September 5th, it will feature a number of promotions aimed at encouraging shopping in the emirate.
Ms Suhail stated these events will help Dubai reach its target of welcoming 20 million tourists by 2020. It will do this by developing the emirate's position as one of the most popular destinations in the world, while injecting billions of dirhams into the local economy.