Dubai announces new 'hassle-free' trade licence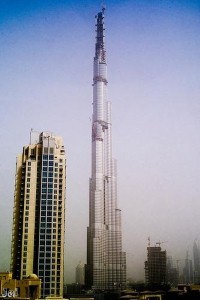 Dubai is set to launch a new 'hassle-free' trade licence next month.
Khaleej Times reports the initiative will allow businesses to start trading immediately without having to complete all of the licensing requirements. They will be able to operate for a period of 180 days before being expected to have gone through the required steps, such as gaining approval from local and federal government entities. 
It is hoped the move will encourage further investment in the emirate, both from domestic companies and international organisations. Business leaders have welcomed the idea, stating it will save firms a lot of time and effort, while enhancing Dubai's global ranking as a hub for economic activity.
Under the current system, it takes a maximum of one week to obtain a normal trade licence, while the process for special activities which require the approval of ministers or authorities can stretch for anything from 30 to 45 days. 
According to officials, investors will be able obtain their licence straight away with no fear of facing fines from business inspectors. However, they must have completed the full registration procedure before the 180-day timeframe. Failing to do so will lead to the enforcement of penalties.
Mohammed Shael, chief executive of the Dubai Department for Economic Development (DED), stated there would be no charge for the new licence, which will be valid for a full year. He added the new initiative was based on three main categories, no risk, low risk and high risk.
Jitendra Gianchandani, chairman and managing partner at Jitendra Consulting Group, commented: "It should help those investors whose businesses fall into the no risk category and will definitely attract investment and improve the competitiveness of Dubai."
The DED announced it issued a total of 18,757 trade licences last year. This was a 12 per cent increase compared to the 16,791 authorised in 2012.
Meanwhile, the UAE was ranked 23rd out of 189 global economies by the World Bank's ease of doing business report. It finished first out of the Gulf Cooperation Council countries, with Saudi Arabia coming in second and 26th overall.