Dubai announces new environment protections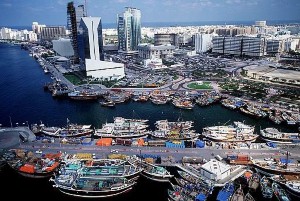 Dubai has announced it wants to improve conservation standards, with a new campaign launched to reduce water use and cut power consumption.
The Dubai Electricity & Water Authority (DEWA) is leading the scheme and chief executive officer Saeed MohammedAl Tayer stated that the government is also considering starting a fund to help residents save energy.
Dubai currently relies heavily on imported liquefied natural gas to run everything from its hotels to its leisure centres, but its current consumption levels are believed to be unsustainable.
Hemant Dharnidharka, the head of credit research at SJS Markets, told Bloomberg: "The population and economy will keep expanding, so they've got to deal with energy consumption that keeps rising every year."
Dubai is now aiming to cut its projected power and water use by as much as 30 per cent by 2030.
One way Dubai is likely to do so is by focusing on energy efficiency, which could see buildings upgraded so they use less power. One typical method of achieving this is through the installation of low-energy lighting, which could make a massive difference if it was adopted across the emirate.
Dubai's Supreme Council of Energy, which is a government body for reviewing policy that involves DEWA, has carried out research that suggests some 30,000 of the emirate's 130,000 buildings may need to be retrofitted with energy efficiency upgrades.
This would cost hundreds of millions of dollars, but Dubai would be able to recoup the money as a result of savings it makes through reduced power and water consumption. The money would be spent on upgrading buildings, lighting fixtures and faucets to make them all more efficient.
Water is another major problem for Dubai as it has no natural resources for water other than the sea. The emirate has therefore built massive desalination plants all around the coast of the emirate, but it is still struggling to meet demand for water because of the high temperatures, dry climate and desert conditions.