Dubai announces new 2,000-seat opera house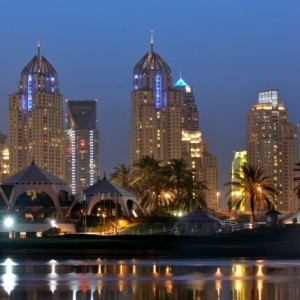 Dubai has announced the construction of a new 2,000 seat opera house.
The building, which will be situated in the emirate's Opera District, is expected to host events such as concerts, theatre, art exhibitions and sports matches. In addition, it will also consist of luxury hotels, a retail plaza and a series of residential and serviced apartments.
Developers stated the venue was styled to resemble the Arabian Gulf's traditional sailing vessels, with the 'bow' area containing the main stage, orchestra and seating areas, on top of the sky garden and restaurants. Meanwhile, the 'hull' part will consist of a waiting area for spectators, parking amenities and a drop-off point for taxis.
Officials stated the development will form part of the vision of Sheikh Mohammed bin Rashid Al Maktoum, the vice-president and prime minister of the UAE, to transform Dubai into a vibrant cultural hub. In addition, they claimed the structure would encourage local performers to showcase their talent on a wider stage.
Developer Mohamed Alabbar commented: 'With the city establishing its global reputation as an arts hub, the new development will also strengthen the 'Dubai Art Season,' which brings together the city's vibrant arts initiatives.'
He added the opera house would make a fine addition to the area, which already boasts the world's tallest building, Burj Park, and The Dubai Fountain. It is hoped the new structure would become as iconic as its famous counterpart in Australia.
Downtown Dubai has already become synonymous with culture. As well as hosting a variety of art festivals and exhibitions, it is also the home of several works of art, including Spanish sculptor Xavier Corbero's Gathering, South African sculptor Vincent Da Silva's life-size Andalusian Horse and Fernando Botero's Horse 2007.
The area has also hosted large-scale celebrations, demonstrating its ability to cope with huge events. Spectacles held at the location included the party held following the emirate's Expo 2020 win, the New Year's Eve Gala and the Dubai Festival of Lights.