Dubai announces creation of first solar-powered park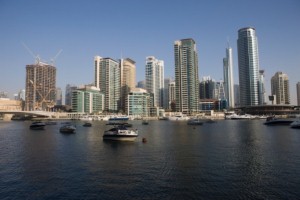 The Dubai municipality government has announced it is to create its first solar-powered park.
According to officials, work is currently ongoing to transform the emirate's Satwa Reservoir Park which will see it taken completely off the grid and rely totally on renewable energy. The plan is said to be part of the authority's strategy to expand green areas, while providing entertainment services.
Established in 1980, the old park contained one of the major landmarks in the Satwa region, its famous water reservoir tower. It is anticipated the redevelopment works will be completed by the end of this year.
The park covers an area of 1.5 hectares and officials state many of its basic features, including the iconic water tower, will remain. In addition, they stated 20 per cent of the building work had already been completed.
Currently, Dubai boasts a total of 103 entertainment facilities, including two open beaches, four pond parks and 58 public squares. In addition, there are 33 residential parks, with a number of other projects currently under construction.
Taleb Abdul Karim Julfar, director of the public parks and horticulture department, commented: 'Dubai parks are the most important and busiest places in the country in terms of the number of visitors and events organised by various community groups on special occasions such as holidays and celebrations.'
He added the authority was so far pleased with its efforts to provide unique services, while maintaining a high level of comfort and cleanliness. In addition, he said, the municipality was committed to looking after the environment.
Last month, the government announced the creation of four new projects to create public parks and a square in the emirate. The proposals have already received the backing of crown prince Sheikh Hamdan Bin Rashid Al Maktoum, the deputy ruler of Dubai.
The new developments are expected to cost around AED 14.6 million (£2.4 million) and construction work is anticipated to be completed by the first quarter of next year.