Dubai and TFG partners dominate World Travel Awards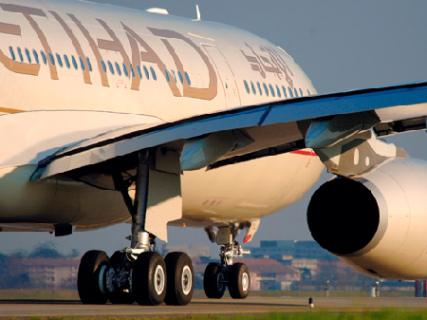 Dubai and some of the The First Group's strategic partners have won accolades at the 22nd World Travel Awards (WTA).
The 2015 Grand Final of the prestigious awards programme, which saw more than 300 travel and tourism leaders from around the globe congregate at Mazagan Beach & Golf Resort, Morocco, saw Dubai hailed the 'World's Leading Destination'.
Abu Dhabi flag carrier and The First Group's airline partner, Etihad Airways, was awarded the 'World's Leading Airline' title for the seventh consecutive year at the red carpet event.
Etihad was also recognised as 'The World's Leading Airline – First Class'; 'World's Leading Airline In-flight Entertainment'; and 'World's Leading Cabin Crew'.
The First Group's hospitality partner, the Jumeirah Group, also received a raft of coveted titles including 'World's Leading Luxury All Suite Hotel' for the Burj Al Arab, Dubai; 'World's Leading Luxury Hotel' for Jumeirah at Etihad Towers in Abu Dhabi; 'World's Leading MICE Hotel' for Madinat Jumeirah, Dubai; and 'World's Leading Resort Residences' for Royal Residences at Jumeirah Zabeel Saray on Dubai's The Palm Jumeirah.
The Jumeirah Group's gastronomic excellences was also highlighted, with Pearls by Michael Caines at Jumeirah at Etihad Towers receiving the 'World's Leading Fine Dining Hotel Restaurant' award.
A number of other UAE-based hotels won accolades too, while Dubai's Mina Rashid bagged the 'World's Leading Cruise Port' title.
WTA was established in 1993 to acknowledge, reward and celebrate excellence across all sectors of the tourism industry.
Today the World Travel Awards brand is recognised globally as the ultimate hallmark of quality, with the winners setting the benchmark to which all others in the industry aspire.
Speaking at the ceremony last week, World Travel Awards president Graham Cooke said: "This evening we were able to salute the best of the best – the elite of international tourism."