Dubai among top 20 most dynamic cities, says JLL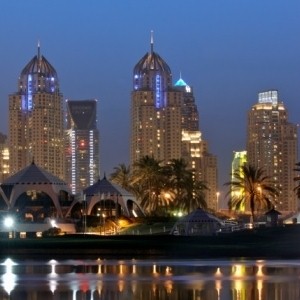 Dubai continues to be considered one of the world's top dynamic cities.
A list produced annually by professional services and investment management company Jones Lang LaSalle (JLL) has ranked the emirate in 13th place due to the developments that are currently going on to improve its infrastructure and strengthen its reputation as a global hub.  
"Dubai remains in the top 20, although its rank has dropped as growth in commercial real estate prices moderates to more sustainable levels," the 2015 City Momentum Index (CMI) noted.
"Momentum is expected to continue with activity bolstered by major project spending relating to Dubai hosting the World Expo 2020."
The index, which ranks global cities based on real estate and socioeconomic factors, said the fact the emirate is set to host the expo in five years' time has done much to strengthen its status.
Running between October 20th 2020 and April 10th 2021, the expo is set to attract 25 million visitors to Dubai, 17 million of which will be international. To prepare for this prestigious event, the emirate is to invest AED25 billion (£4.4 billion) in infrastructure-based projects, creating around 277,000 new jobs.   
The purpose of the CMI is to provide a snapshot of what makes a city dynamic and sustainable for future opportunities. It also tracks the speed of change in the economic base of a city, as well as its commercial real estate market.
JLL believes its index goes deeper than a traditional static ranking in exploring the underlying drivers that keep cities competitive and dynamic, as well as identifying signals for change that will impact the future of these places.
In this year's CMI, London, San Jose, Beijing, Shenzhen and Shanghai led the rankings, with six new cities appearing in the top 20, including Sydney, Bangalore, Dublin, Nairobi and Melbourne.
The index assesses 120 cities from across the globe and ranks them based on 37 short and long-term variables.