Dubai airports power down for Earth Hour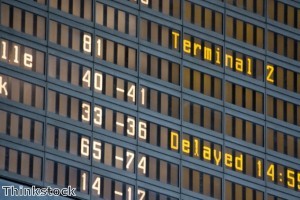 Dubai airports have begun to power down for 60 minutes each day in the run up to Earth Hour.
The International and World Central transport hubs started the green initiative on March 6th, which will see all non-essential lights switched off for an hour every night. Bosses have stressed this will not have an effect on essential facilities or cause delays.
It is estimated the scheme will save the airports around 300,000 kWh for each 24-hour period of energy conservation. This is equal to 129 tonnes of CO2 emissions, or more than 23,729 gallons of gasoline. Officials stated it would take 5,427 tree seedlings grown over ten years to absorb this amount of carbon.
The 24-day programme will run across Terminals 1, 2 and 3 at Dubai International, as well as the passenger area of Al Maktoum International at Dubai World Central. All non-essential and decorative lights will be switched off, both indoors and outside, at 19:00 until 20:00 local time from March 6th-28th and at 20:30 until 21:30 on March 29th to mark the worldwide Earth Hour 2014.
Paul Griffiths, chief executive officer at Dubai Airports, said: 'As an airport that welcomes nearly six million passengers from more than 125 destinations across six continents each month, Dubai International is a perfect venue to spread the message of environmental conservation far and wide.'
He added the airports had been participating in annual Earth Hour initiative since 2009, but decided conducting the switch-off over a longer period of time would greatly increase their contribution to the global cause.
Mr Griffiths believed by doing this, the airports would encourage more people to take part in the scheme, while allowing the organisation the opportunity to assume a lead role in setting a good example. Moreover, he said the initiative was a chance to increase its commitment to help the environment.