Dubai Airports named official Dubai Expo 2020 supporter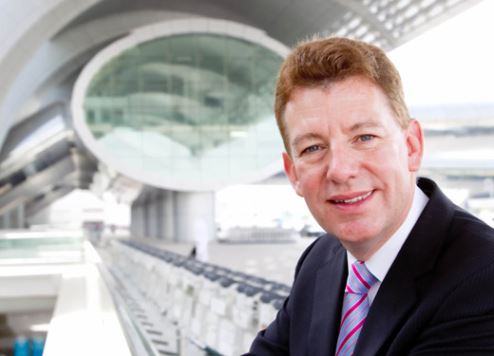 Dubai Airports, operator of Dubai International (DXB) and Dubai World Central (DWC), has signed a Memorandum of Understanding with the Bureau Dubai Expo 2020 to ensure a world-class experience for the millions of guests that will visit Dubai during the expo.
Following the signing of the MoU, the airport operator is now an official supporter of Dubai Expo 2020.
As part of the agreement, Dubai Airports will engage with the Expo 2020 team and airport stakeholders to create an 'expo experience' inside the airport, which will set the tone for visitors and entice transfer passengers to return or stopover.
In addition, as part of its DXB Plus programme and service strategy, Dubai Airports will work with airport stakeholders to ensure minimal queuing and fast and convenient passage through both airports.
Her Excellency Reem Al Hashimy, UAE Minister of State for International Cooperation and Director General, Bureau Dubai Expo 2020, said: "Modern Dubai is built on the power of connections. Dubai's airports exemplify it, and Expo 2020's theme, Connecting Minds, Creating the Future celebrates it. Our Expo will welcome the highest proportion of international visitors in World Expo history, and Dubai Airports will be a vital supporter in welcoming those visitors and giving them their first taste of this extraordinary host city."
Dubai Airports CEO Paul Griffiths added: "We are always looking at ways to enhance the experience for the millions of customers that pass through our airports each year. Our collaboration with the Bureau Dubai Expo 2020 will take that one step further as we deliver an Expo 2020 experience starting at the airports and the quality of service travellers the world over have come to expect from Dubai."
Dubai Airports recently launched two major projects that will provide the capacity required for Expo 2020 and onwards.
The first, DXB Plus, is designed to deliver a consistent and differentiated customer experience while boosting capacity to 118 million by 2023 without adding any additional significant infrastructure.
Capacity gains and service enhancements will be achieved though streamlining customer-centric processes and new technology. 
The second, also currently underway, will see DWC's passenger terminal building expand from its existing capacity of five million passengers per year to 26 million by the end of 2017. 
As part of the DWC expansion programme the check-in area, baggage and immigration halls, as well as security screening areas, will be substantially expanded while the forecourt will be improved to ensure easier access to the parking and drop-off areas. Once complete the passenger terminal will provide 24 boarding gates, seven baggage reclaim carousels and 104 check-in desks.