Dubai airport traffic climbed 5.7% in October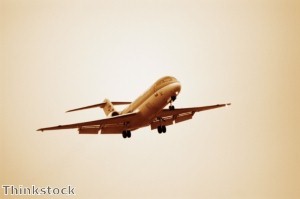 The total number of passengers passing through Dubai International Airport is expected to reach 71 million by the end of 2014, meaning it is set to usurp London Heathrow as the world's busiest global hub.
Paul Griffiths, the chief executive of Dubai Airports, commented: 'We are neck and neck with London Heathrow in our race for the number one position coming down the home stretch. It is sure to be a photo finish.'
Dubai International could beat Heathrow, despite the fact that only one of its runways was in operation for 80 days over the summer because of a refurbishment project. Analysts believe the upgrades have positively impacted the airport, allowing more flights and helping airlines expand their networks.
Saj Ahmad, chief analyst at StrategicAero Research, told The National: 'Whether Dubai International overtakes Heathrow this year is not too much of an issue. The reality is that by early 2015, the airport will become busier than Heathrow and take the top spot and stay there.'
In terms of percentage growth, traffic from eastern Europe was the fastest growing during October, followed closely by Asia.
Passenger traffic through Dubai International totalled 5.98 million, compared to the 5.66 million recorded in October 2013, representing an increase of 5.7 per cent. The emirate has worked hard to establish itself as a leading tourist destination, creating new marketing campaigns in order to reach its target of attracting 20 million visitors a year by 2020.
Last week, the Department of Tourism and Commerce Marketing launched the 'See You in Dubai' scheme, worth $20 million (£12.7 million), to boost the number of tourists heading to the emirate.
The campaign has been designed to specifically focus on the number of overseas travellers choosing Dubai has their next holiday destination, rather than just aiming to attracting visitors from the UAE and wider Middle East.