Dubai Airport sets new 7.2-million passenger record in August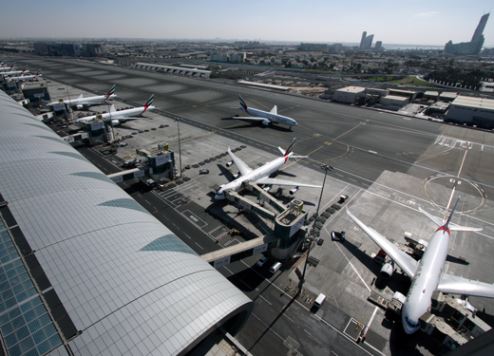 Dubai International (DXB) registered the highest monthly traffic in its 55-year history with 7.2 million passengers in August.
Traffic at the world's top hub for international passenges reached 7,282,256, up 9.5 percent from 6,648,058 recorded in August 2104, according to the latest Dubai Airports figures.
Year to date traffic totaled 52,264,223, up 12.4 percent compared to 46,479,919 recorded during the first eight months last year.
The bumper traffic figures were boosted by the seasonal rush of travellers, which included returning residents for the start of the academic year, as well as increased frequencies and the launch of new services by Emirates, flydubai and other airlines, according to Dubai Airports.
"We are very pleased with the traffic so far this year, particularly the record-breaking numbers in August," said Dubai Airports CEO Paul Griffiths.
"As we mark the 55th anniversary of DXB this week we cannot help but look back at our humble beginnings, and how, thanks to the vision of the leadership, a tiny airport rose rapidly to become the world's number one hub for international passengers.
"DXB has welcomed more than 700 million passengers in its five-and-a-half decade history, clocking an unparalleled average growth rate of more than 15 percent. Our mission is to ensure that the success story of Dubai's aviation sector continues over the coming decades."
The Indian subcontinent topped the list of regions with highest growth in passenger numbers in August 2015 (+143,970 passengers) followed by Western Europe (+129,950) and the GCC (+111,637).
Eastern Europe was the fastest-expanding market in terms of percentage growth (+67.9 percent), followed by North America (24.8 percent), which benefited from the increase in Emirates' capacity with bigger aircraft to Chicago, Dallas, Houston, and San Francisco, and the added daily flights to both New York and Seattle.
Traffic from Russia and the CIS increased 12.9 percent and from the Middle East 11.6 percent.
India remained the top destination country (855,550 passengers) with financial capital Mumbai as the busiest destination, followed by the UK (543,213 passengers) and Saudi Arabia (480,051 passengers). London was the top destination city followed closely by Kuwait and Doha.