Dubai Airport on track for another record year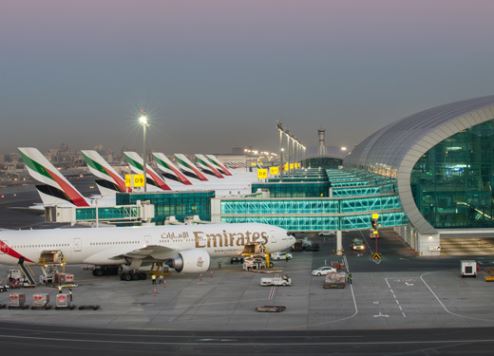 Dubai International Airport (DXB), the world's number one airport for international passenger traffic, is on track for another record year.
The latest figures for the 11 months from January to November reveal the year to date (YTD) passenger traffic total has already surpassed the full-year total reported in 2014.
YTD traffic in November 2015 reached 70,961,598 passengers, compared to the 70,475,636 recorded for the full 12 months in 2014.
The YTD 2015 figure also represents a 10.9 percent increase on the 63,977,063 YTD total reported in 2014.
"We are very pleased with the growth in passenger traffic at DXB in 2015 during which the airport registered average monthly traffic of nearly 6.5 million customers," said Dubai Airports CEO Paul Griffiths.
"We are sure the seasonal peaks that we experienced in December will help round off the year with an impressive annual figure."
DXB reported an 8.1 percent year on year increase in passenger numbers in November 2015.
The airport welcomed more than 6,013,911 passengers that month compared to 5,565,509 recorded in November 2014.
The Indian subcontinent recorded the largest increase in total passenger numbers (+160,647 passengers) in November 2014, spurred by the launch of new flights including SpiceJet's services to Kozhikode and Amritsar; followed by the GCC (+129,210), Western Europe (+65,198), and North America (+58,314).
The strongest markets in terms of percentage growth were Eastern Europe (+29.7 percent), North America (+27.7 percent) driven mainly by Emirates' expanding network to destinations in the US, and the GCC (16.9 percent) with Muscat, Doha and Jeddah topping the destinations with the highest growth reported during the month.
Aircraft movements in November increased by 4.2 percent to 33,787 from 32,424 recorded during the same month in 2014. The YTD movements increased a robust 13.8 percent to 371,103 in November 2015, compared to 23,203 during the first 11 months of 2014.