Dubai airport hits new monthly passenger record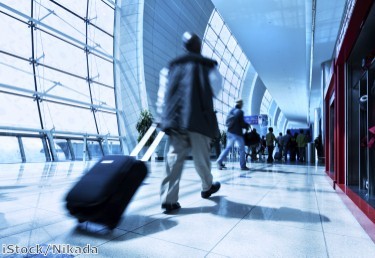 Dubai International Airport (DXB) handled the highest number of passengers in August in its 55-year history.
This is according to figures released by the hub's operator, Dubai Airports, which reveals that the more than 7.3 million travellers were handled in August, up 9.5 per cent from 6.65 million in July. 
Year-to-date traffic is now at 52 million passengers, marking growth of 12.4 per cent compared to the 46.5 million recorded during the first eight months last year. 
Paul Griffiths, chief executive of the organisation, believes that the new record is a milestone of efficiency for the airport and is something to be proud of. 
"DXB has welcomed over 700 million passengers in its five-and-a-half decade history, clocking an unparalleled average growth rate of over 15 per cent," he explained.
The data reveals that India has maintained its position as the top source market, with the financial capital Mumbai as the busiest destination, followed by London, Kuwait and Doha. 
Western Europe comes second after India in terms of passenger traffic and the GCC came third. Eastern Europe is the fastest expanding market, with the US not fair behind due to more flights from the emirate to Chicago, Dallas, Houston, San Francisco, New York and Seattle. 
Dubai Airports explained that the rise in passenger traffic overall can be attributed to a seasonal rush, with students travelling to get back to university for the start of the academic year and tourists ending the summer on a high note. 
Saj Ahmad, chief analyst at London-based Strategic Aero Research, told Khaleej Times: "With over seven million passengers catered for, almost ten per cent higher than the same month a year ago highlights the increased demand for travel to and through the airport."
Efforts being made by the Department of Tourism and Commerce Marketing to attract 20 million visitors annually by 2020 will have a positive impact on the number of passengers being handled by DXB and Al Maktoum International Airport.