Dubai aims to be 'travel destination of choice for Omanis'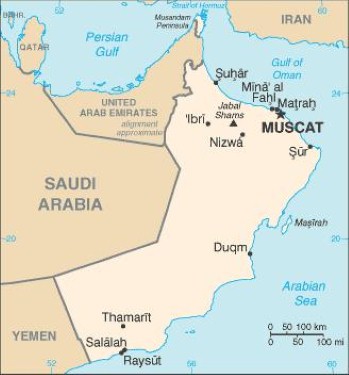 Dubai aims to become the number one travel destination for tourists from Oman and has put on a summer schedule aimed at attracting as many visitors from the country as possible.
This is according to Saeed Mohammed Al Falasi, director of strategic alliances at the Dubai Festivals and Retail Establishment (DFRE), who spoke at a press conference in Muscat last week, the Times of Oman report.
When addressing reporters, Mr Al Falasi spoke of many events that will happen in the emirate during the summer months that are likely to attract Omani tourists, including Ramadan in Dubai, Eid in Dubai, Modhesh World, Dubai Summer Surprises and Eid Al Adha.
"Hopefully we have something exciting for the families. As you can see, summer in Dubai is quite interesting," he said.
The director added that the emirate has a lot to offer Omanis and expats that call it home, particularly the events planned for the summer this year. During Ramadan, there will be a host of festivities, three days of celebrations during Eid Al Fitr and three chances to win AED500,000 (£86,424).  
Dubai Summer Surprises will also be something to attract travellers from Oman, as there will be plenty of family-friendly activities, entertainment, shopping and other events to keep everyone entertained.
There will be concerts featuring well known talent, including Hussain Al Jasmi and Kadim Al Sahir, in addition to other celebrity appearances. There's plenty for children too, with characters from Looney Tunes set to perform, as well as the Cartoon Network Fiesta, Power Rangers Live, Gumball, Dora the Explorer and Diego Live.
"This year's exciting festival and events calendar will give residents and visitors many more great reasons to enjoy Dubai during the summer, firmly positioning the emirate as a year-round family tourism destination," Mr Al Falasi concluded.
Historically, Dubai has proved to be a popular destination for Omanis, with tourist numbers rising from 290,826 in 2013 to 345,565 in 2014, marking an almost 18 per cent increase in a single year.