Dubai aiming to be 'destination for events'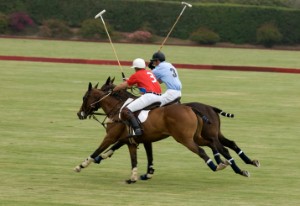 Dubai is aiming to become a global destination for events.
This is according to director general of Dubai's Department of Tourism and Commerce Marketing (DTCM) Helal Al Marri, who expressed a desire to build on Dubai's recent success with Expo 2020.
He said:'Events entertain, inspire and stimulate ideas, creativity and the economy.'
It comes after the recent Host Cities summit, held in Dubai, which featured the topic of as a key discussion. It was attended by delegates from the likes of South Korea, Malaysia and Azerbaijan.
Mr Al Marri said: 'Events are very important to us, not only with the local benefits they bring, but also as they show other countries what we are doing here in Dubai.'
Although it boasts international shows across a variety of sectors, sports is one area the city is quickly growing and expanding in. It already hosts a variety of disciplines, including parachuting, tennis, golf and rugby. These shows range in size, but all have a potential audience and will add to Dubai's global appeal.
As an example, it was recently announced Dubai would host its first women's polo championship, entitled the Ralph Lauren International Ladies Polo Tournament, from December 10th-13th.
Organised between the Ralph Lauren Corporation and resident charity Dubai Cares, the competition will see four teams participate - one the UAE, two from Europe and one from Asia.
Sheikha Maitha Bint Mohammed Bin Rashid Al Maktoum will also be taking part in the contest as part of the UAE team, as well being the event's patron.
She said: 'Polo has long been associated as being a tough game, however, the first ever ladies polo tournament allows women to cement their footprints in this sport.'
Ralph Lauren will be selling limited edition clothing, replicating the exclusive uniforms worn by the teams, in the city during the tournament, and a fifth of these proceeds will be given to Dubai Cares.
It is occasions like this that DTCM is looking to encourage and grow, helping fill any gaps in the city's busy calendar of world class functions.