Dubai adds another 'world's largest' to its portfolio with new butterfly park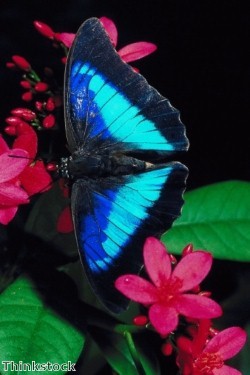 Dubai has built another record-breaking attraction that will delight both tourists and residents alike: the world's largest butterfly park.
The new construction, which is in the shape of three giant domes, is now home to the globe's biggest indoor collection of the insects, housing more than 15,000 butterflies and pupae.
Butterfly Garden and Miracle garden will provide visitors with some respite from the hustle and bustle of their regular lives, letting them unwind among beautiful flowers and thousands of colourful insects.
The temperature-controlled domes provide the perfect living environment for the butterflies and protect them against the desert sunshine.
More than 26 different species from countries across the world will be on display, increasing to over 40 during the next few months.
According to website CCTV.com, Ekaterina Madani and her daughters were among the first people to visit the gardens and were immediately enthralled with their beauty and peaceful atmosphere.
"It's the first time we're here and we like it so much because there are so many different colored butterflies, many colors and flowers. We will definitely come back again," she said.
The domes are encircled by an enormous flower garden that has been designed to look like a butterfly, with more than 50 million blossoms on display, with some draped over sculptures and other constructs.
Abdel Naser Rahhal, managing director of Dubai Butterfly Garden, explained: "This is the biggest covered butterfly garden in the world. It's 2,600 square metres with 15,000 butterflies including butterflies and pupas."
The emirate is hoping that its new addition will attract tourists from around the world, helping it progress towards its target of luring 20 million visitors a year to its shores by 2020.
Vicky Clark, who travelled to Dubai from the UK, gushed about the park to CCTV.com, saying that it was incredible and the best one she has ever been to. She described it as a peaceful and tranquil haven that her children adored.
The Dubai Butterfly Garden will be open all year round, while its next door neighbour Miracle garden will close from June until the end of summer due to the hot temperatures.