Dubai adds 300 new taxis to fleet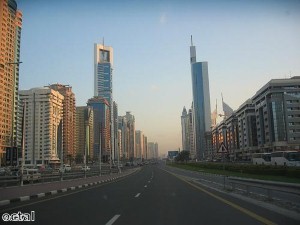 Dubai Taxi Corporation (DTC) has added 300 new taxis to its current fleet.
Talking to Gulf News, chief executive officer of DTC said the company now has in excess of 3,800 vehicles which operate non-stop in Dubai, including during various public holidays and Eid Al Adha celebrations.
This news is great for both residents in Dubai and the millions of visitors. As an emirate with plenty going on, getting about is a big priority, with the added capacity able to better meet demand.
This latest expansion is in addition to the 155 Hala taxis introduced last month. The Hala service does not operate like its normal counterparts, but is instead exclusive to people who book them in advance. The result is people with a pre-planned destination have a more reliable, dedicated transport option without interfering with those who need a taxi out in public.
Up to 25 of these Hala alternatives will be made exclusively available for women and families, while the Roads and Transport Authority (RTA) may add additional vehicles should the scheme prove popular.
Dubai has already introduced its Smart Taxi scheme into the city, which allows people to summon a taxi using a phone application, which can also help find the nearest available car from your physical location. Other features include the ability to rate the performance of drivers, while the automobiles themselves have been fitted with modern technology, such as touchscreen information panels - these allow customers to look up important information, like airport flight details, while in transit.
Of course, Dubai has a large wealthy sector and, for those used to added luxury, a traditional taxi is not always enough. Earlier this month, DTC announced it would be expanding its number of VIP cabs with 40 new cars, for a total fleet of 60 by the year's close.
These services can be requested directly from a counter at Dubai's airports or via telephone, as well as at various points in the city itself.