Dubai: A playground for the rich and famous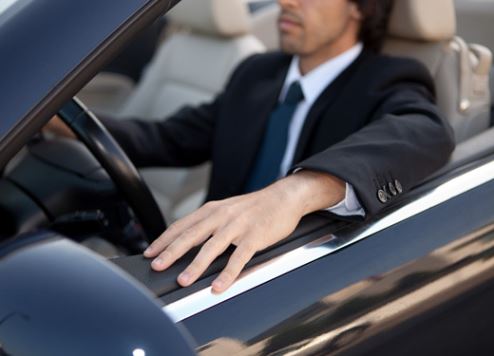 Dubai is the fifth most important city in the world for the ultra-wealthy, according to Knight Frank
Dubai has been named the fifth most important city in the world for the ultra-wealthy, Knight Frank's latest Wealth Report has revealed.
The importance of Dubai to ultra high net worth individuals (UHNWIs) – classified as those with US$30 million or more in net assets - has increased over the past 12 months, says The Wealth Report 2016, which analyses wealth flows and property investment in top cities around the world.
Dubai jumped three slots from eighth place to fifth place in the 2016 rankings, overtaking cities such as Shanghai, Miami and Paris.
Globally, London beat New York for the second year in a row as the most important city for the ultra-wealthy.
The report also identified Dubai as a market offering strong opportunities for private investors.
"Dubai has emerged as a global hub for financial services, logistics, hospitality and trade," says Knight Frank analyst Joseph Morris.
"Its airport has overtaken London Heathrow as the busiest by international passenger numbers and the Dubai International Finance Centre (DIFC) is the region's leading financial hub.
"These factors have fuelled the development of new master communities and a CBD and attracted significant investment from neighbouring GCC countries and the wider region, including India and China."
Morris says as more international corporations establish regional headquarters and expand and consolidate existing office space in Dubai, there will be a greater focus on quality real estate across the emirate.
"We see opportunities in well-located, wholly owned Grade A office developments and in logistics warehouses connected to the new Dubai airport," he adds.
Knight Frank also continues to witness Gulf investment in key international markets as the region looks to diversify its sources of income, Morris continues.
"The acquisition of the super-prime Rolex Unit at One Hyde Park, Knightsbridge, London, highlights the continued demand for best-in-class assets in key global cities," he adds, revealing Knight Frank acted for a private Middle Eastern investor in this transaction.
The report also tips the UAE as a future hotspot for increased private jet activity generated by global sporting, art and business events attended by UNHWIs.
"In the Middle East we expect to see more activity for events in the UAE – especially Dubai, Sharjah and Abu Dhabi – but the 2022 Qatar World Cup will boost activity as well," says Richard Koe, managing director of business aviation specialist WINGX Advance.
"There has also been something of a rebound in high-end tourism to the Greek islands and increasing VIP travel to resorts in Turkey. In the future, Istanbul should be an increasingly popular host-location for VIP events, such as boat shows and Grand Prix, but everything is contingent on the security situation."
Around 460,000 High Net-Worth Individuals (HNWI), with a combined wealth amounting to $2.2 trillion, are living in the Middle East, a report by New World Wealth (NWW) Research Company recently found.
Since 2000, the number of Middle East HNWIs has increased by 136 percent, while the worldwide HNWI growth rate over the same period is 73 percent, it says.
NWW analyst Andrew Amoils says Dubai and Doha have been booming, although Istanbul remains the main business hub of the Middle East.
The report says the Turkish city is the top Middle East city for millionaires. It boasts 48,000 HNWIs and 4,720 multi-millionaires.
Dubai takes second slot with 42,000 HNWIs and 2,070 multi-millionaires. Doha, Kuwait, Riyadh and Abu Dhabi take third, fourth, fifth and sixth place respectively.
Another New World Wealth report focusing on the UAE reveals the number of millionaires living in the country is forecast to grow by 15 percent to reach approximately 82,600 by 2017.
The United Arab Emirates 2014 Wealth Report released last year reveals cash and bonds are the largest asset class for HNWIs in the UAE (32 percent), followed by business interests (23 percent), real estate (22 percent), equities (17 percent) and alternatives (6 percent).
Real estate recorded the strongest growth in 2014, followed by business interests, says New World Wealth.
Liquid assets of HNWIs in the UAE amounted to $111 billion representing 36 percent of the wealth holdings of local HNWIs, and at the end of 2014, there were approximately 72,100 HNWIs (with net assets of $1 million or more) living in the UAE, with a combined wealth of $305 billion.
The average age of UAE-based multi-millionaires, categorised as those with fortunes of more than $10 million, is 54, which New World Wealth says is slightly below the worldwide average of 56. The majority of them, 38 percent, are aged between 51 and 60.