Dubai 2020 real estate forecast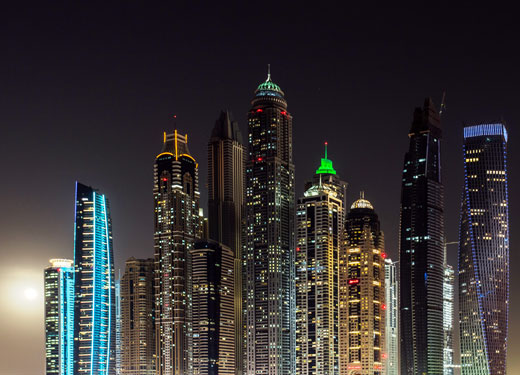 The momentum that has propelled Dubai's property market in the second half of 2019 is set to accelerate next year with the much-anticipated opening of Expo 2020
The 'Expo effect' is currently in full-swing in Dubai's property sector, with investor demand rising rapidly in the second half of 2019.
The third quarter of the year was one of the best on record in terms of sales, with overall transactions up 134% quarter-on-quarter, while October proved the busiest month since 2008.
A total of 4774 property transactions were reported last month, with off-plan sales accounting for almost 60% of this figure, according to data from Dubai Land Department (DLD).
The total value of property transactions reported to date in 2019 exceeds AED56 billion (US$15.2 billion).
By comparison, Dubai reported 53,000 property transactions worth AED223 billion in 2018, according to DLD data. First-time investors accounted for 66% of the total number of sales and 57% of the total value of investments.
"Real estate market indicators show the maturity of an increasingly balanced sector," says Majida Al Rashid, CEO of DLD's promotion and real estate investment management sector.
"We've achieved a total of more than $381.1bn (AED1.4tn) through 715,000 accumulative investments and 374,000 accumulative investors. In 2019, to date, we've seen investments valued at more than $15.2bn across 31,000 investments by 23,000 investors."
Dubai also presents strong value to international property investors, according to UBS. Writing in its 2019 Global Real Estate Bubble Index, the investment bank cites Dubai as just one of four major cities worldwide whose property markets are not at risk of entering a price bubble. Dubai has received a positive rating in the UBS report every year since its inception in 2017.
Dubai real estate's strong performance is set to continue into 2020, as the city prepares to host the region's first World Expo.
Previous Expo host cities have all benefitted from a significant bump in property investor interest, boding well for Dubai's fortunes through the early 2020s.
The 'expo effect' saw property prices rise 23% in Seville, Spain, in the five years prior to the city hosting World Expo 1992, and 15% in the five years following the event.
Portuguese capital Lisbon reported an 18% increase in the three years prior to its expo in 1998 and 60% in the five years after, while Hannover in Germany, which hosted the 2000 event, saw prices rise 12% before the event and 40% after.
Dubai has invested billions building world-class infrastructure designed to support the hosting of Expo, with new roads, an expanded Metro system, air links, hotels and even entire precincts – such as Dubai South – being created.
This unprecedented expenditure has further enhanced the city's appeal as a destination for investors and helped it consolidate its position as the region's dominant trade, tourism and business hub.
The arrival of 20 million visitors in 2020 – and 25 million unique visitors to Expo 2020 itself – is set to drive interest in Dubai's property market, resulting in bumper sales next year and beyond.
"Expo 2020 Dubai's aims stretch far beyond hosting a spectacular mega event to impress the world… The opportunity for the UAE to influence and impress at the world's largest meeting of minds, and the transformation of the Expo site after the event will all create a significant 'expo dividend' that will be felt across a range of business sectors," commented Najeeb Mohammed Al-Ali, executive director of Expo 2020 Dubai Bureau.
According to Mireille Azzam Vidjen, head of Strategic Consulting, JLL MENA, the Dubai government's "commitment to long-term growth" will deliver dividends to all sectors of the economy, and help establish Dubai as one of  the world's great metropolises.
"[The city's] well-regarded business environment is increasingly complemented by top-class healthcare and education facilities and lifestyle venues, which in turn are helping to attract skilled workers and create a deep talent pool for today's corporates to draw on," she says.
"Expo plays into that. There's a huge push on the environment along with technology, cyber-security and connectivity to cement Dubai's place as a leading global city."