DTMC launches new app to boost tourist numbers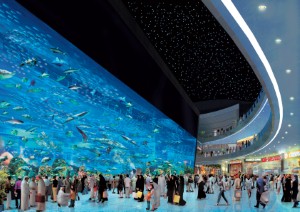 Dubai's Department of Tourism and Commerce Marketing (DTCM) has launched a new mobile app as part of its campaign to boost visitor numbers in the emirate.
The new innovation was unveiled at the ongoing Gitex Technology Week, which is currently taking place in the Dubai World Trade Centre. Its features include allowing tourists to create itineraries for their visit and a location enabler that will alert users regarding any special deals or promotions that are available.
DTCM chief executive Issam Abdul Rahim Kazim stated: 'Today's global traveller expects to be connected at all times wherever they go. Dubai recognises this need and we are responding with a strategic emirate-wide approach to becoming a true technology innovator.'
The new app is to be launched alongside a revamped DTCM website. A redesign means the site will now be mapped around the visitor journey, providing useful information for tourists before and during their trip.
'Technology and connectivity have incredible potential to enhance the tourism experience … it is not only changing how and why we travel, but it also has the potential to influence where we choose to travel,' Mr Kazim stated.
He said the new website and app will help Dubai to cement its position as a global tourism leader and achieve its goals of attracting 20 million tourists per year by 2020 and becoming the most visited city in the world.
Mr Kazim added that being a pioneer in technology will play a large part in helping the emirate to hit these targets and that is why the DTCM has attended the Gitex Technology Week.
The organisation's new website incorporates the Dubai city brand, which was revealed earlier this year at the Arabian Travel Market. This has been designed to allow various government bodies in the emirate to speak to residents and visitors with a single voice.
A new logo for the city has been designed, which spells out Dubai using both the Arabic and Roman alphabets.