DTCM used ITB Berlin to promote Dubai as tourist destination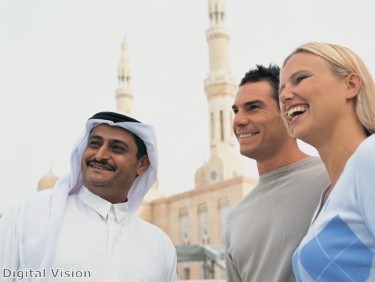 The Department of Tourism and Commerce Marketing (DTCM) used this year's ITB Berlin to establish partnerships with leading online travel agents (OTAs) to promote Dubai as a world-class destination for tourism.
During the event, which is the world's leading travel trade show, discussions were held regarding how collaboration can impact potential visitors' perception of a destination and influence their decision to book a trip.
ITB Berlin - held between March 9th and 13th in Germany's capital city - provided the DTCM with an opportunity to broaden the travel industry's awareness of the new Dubai city brand and how it can be used in marketing materials for the destination.
The brand has now been adopted by several of the emirate's governmental entities to create a coherent identity. These include Dubai Culture, Dubai Sports Council, Dubai Health Authority and the Roads and Transport Authority.
Speaking at the event last week, Issam Kazim, chief executive of the DTCM, said: "A key focus of our work in the past year has been expanding our influence and reach across all channels that influence tourists' and potential tourists' perception and decision-making.
"[The] ITB provided the perfect platform to hold further discussions with opinion formers and influential third parties, both in terms of forming new partnerships, but also ensuring that such parties have up-to-date and relevant information and content on Dubai's destination offering."
He added that the new branding units government departments and stakeholders under a simple, all-encompassing identity. Mr Kazim also believes it is indicative of the DTCM's efforts to create a seamless visitor experience, which could help boost the number of tourists attracted to Dubai in line with its goal of enticing 20 million travellers to its shores every year by 2020.
The DTCM will continue to launch innovative projects that are designed to lure more tourists. The fact that 11.63 million people visited the emirate in 2014, up 5.6 per cent from 2013, is testament to these efforts.