DTCM reveals tourism roadmap for future success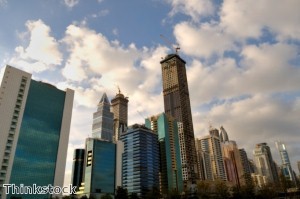 Dubai's Department of Tourism and Commerce Marketing (DTCM) has unveiled a seven-year roadmap to achieve its Tourism Vision for 2020.
The emirate has set itself the ambitious goal of attracting 20 million visitors by the end of the decade and therefore it will be introducing a number of initiatives to boost the hospitality industry.
With preparations set to get underway for Expo 2020, the Tourism Dirham has been announced by the government. This will be a small charge - ranging from AED 7 to AED 20 (£1.16 to £3.32) - payable by guests staying in hotels, hotel apartments, guesthouses and holiday homes and the returns will be used to fund some Expo 2020 projects.
Hotel room inventory stood at around 80,000 in 2012, but the emirate hopes to increases this to between 140,000 and 160,000 by 2020. On top of this, the process for hotel investment and development will be streamlined.
Speaking about the initiative, His Excellency Helal Saeed Almarri said the Tourism Vision for 2020 will be achieved by combining 'innovative and effective marketing to raise awareness of our depth of offering; redefining travellers' expectations with consistent service excellence across all tourism touch points and adoption of cutting edge technologies; and pioneering multi-faceted experiences'.
He added the policy was always meant to operate separately to Expo 2020, but the successful bid has escalated the 'scale and urgency' of the plans.
As part of the plans, Mr Almarri said officials in Dubai want to establish it as a leading travel destination, with a particular focus on the hotel industry, which he believes has 'always been and remains intrinsically linked to Dubai's success as a visitor destination'.
In terms of what demographic the emirate is seeking to attract, Mr Almarri revealed the area of focus will be with the 25-55 year age segment.