DTCM promotes Dubai tourism industry in Russia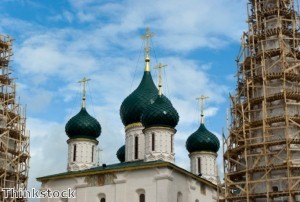 Last week, delegates from Dubai's Department of Tourism and Commerce Marketing (DTCM) embarked on a overseas trade mission and headed to Russia - one of its key markets - to promote the emirate's tourism industry.
The representatives appeared at Otdykh Leisure in Moscow between September 15th and 20th to make travel brokers and operators aware of all the attractions the emirate has to offer Russians travelling to Dubai for a holiday.
Event such as these highlight the DTCM's commitment to positioning the emirate at the top of the travel trade, helping to boost the number of visitors and further strengthen Dubai's booming tourism industry.
Issam Kazim, chief executive of the department, said: "Russia is among the five top source markets globally for visitor traffic into Dubai. Our aim is to raise awareness about Dubai as a luxury as well as value-for-money destination, and communicate the emirate's variety of family, leisure and entertainment offerings.
"These events and platforms allow us to connect not only with the travel trade but also with our key media contacts in countries of high importance to us.'
During the event in Moscow, delegates from the DTCM met with representatives from Russia's Ministry of Culture, Federal Agency for Tourism, Association of Tour Operators of Russia, Association of Business Travel and other senior members of the travel industry.
The DTCM's envoy also held meetings with key target media firms, all with the aim of increasing the number of visitors to Dubai from Russia. The department provided all parties with updated information on new offerings that could enhance a visitor's experience of the emirate.
Saleh Al Geziry, director of overseas offices at the DTCM, said these roadshows play a vital role in facilitating the overall number of inbound travellers into Dubai. The event in Russia will help to build a strong alliance between the tourism sectors of both nations.
The roadshow is part of a multi-pronged marketing strategy that will help the DTCM achieve its goal of attracting 20 million visitors per year by 2020 - something that is looking more attainable with each passing month.