DTCM partners with Virgin Atlantic 'to promote tourism in Dubai'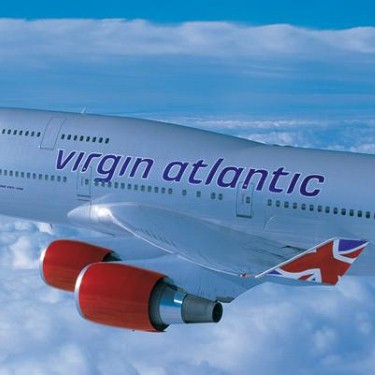 Dubai's Department of Tourism and Commerce Marketing (DTCM) has partnered with Virgin Atlantic to encourage more people to visit the emirate.
This is just the latest project led by the DTCM to promote tourism in Dubai, following successful ventures like the #MyDubai and #SeeYouInDubai social media campaigns and several roadshows to important source markets.
The new project sees the two organisations partner up to create a film that will now be played on all Virgin Atlantic flights crossing the globe, informing passengers and potential visitors about the countless attractions and experiences on offer in the emirate.
Lasting 20 minutes, the short film is part of the airline's 'Guide To…' series, which gives those on board the chance to virtually explore destinations like Dubai, and has been produced with the assistance of the DTCM to showcase the emirate.
During the video, several areas of Dubai are spotlighted, such as its different neighbourhoods, art and culture, shopping experiences, dining and entertainment, and attractions - all in an effort to demonstrate how much there is to see and do on a holiday in Dubai.
Furthermore, viewers are provided with information on Arabic and Emirati cultures, as well as top tips on how to get around the city with ease. It will be screened in Virgin Atlantic's lounges and is available to watch on the website and YouTube.
Commenting on the initiative, Issam Kazim, chief executive of the DTCM, said: "This project is an example of Dubai Tourism's efforts to work in partnership with Dubai and international stakeholders to market and promote the city to an ever-wider audience, resulting in Dubai welcoming more new and repeat visitors and encouraging them to stay longer in the city.
"It is initiatives such as these that will allow us to ultimately realise our Tourism Vision for 2020, whose headline goal is to welcome 20 million visitors per year by 2020."