DSF sees Dubai International set new record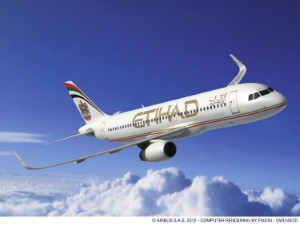 The opening of 20th edition of the Dubai Shopping Festival (DSF) has seen Dubai International Airport (DXB) set a new record for passenger handling in a weekend.
A spokesperson for the operator, Dubai Airports, told newspaper Xpress that the global hub welcomed 650,000 travellers between January 2nd and 4th, a significant increase from the previous record of 638,000 that passed through between December 18th and 20th last year.
Despite the influx of passengers, the representative said there was no disruptions at all, adding: "The busiest weekend in DXB's history was managed well thanks to a lot of meticulous planning and preparations and close coordination between Dubai Airports and all stakeholders."
The airport managed to ensure a smooth sailing, even though one of its terminals is currently being refurbished. Over 97,000 passengers passed through Terminal 1 and every effort was taken to minimise waiting times, according to Dubai Airports.
When completed, Concourse D will ensure travellers experience a more efficient service that shortens the passenger journey through the airports, the spokesperson explained.
He said: "Construction is well advanced, paving the way for the full launch of a trial and testing programme to ensuring that every system and process is ready for the opening towards the middle of this year."
According to the operator, trials began at the end of 2014 and there are more to come, each growing in complexity and scope, culminating in a full passenger pilot in the second quarter of 2015.
Dubai International has had a meteoric rise to the top, starting as a small hub and climbing the ladder to become the world's busiest airport, taking the crown from Heathrow last month.
Data from the Airports Council International revealed that almost 69 million overseas travellers passed through DXB in the 12 months ending in September compared to 67.8 million for its London counterpart.  
Paul Griffiths, chief executive of Dubai Airports, is confident that 2014 closed with DXB handling more than 70 million passengers, cementing its position as the world's busiest international hub.