DSF offers "life changing" raffle prizes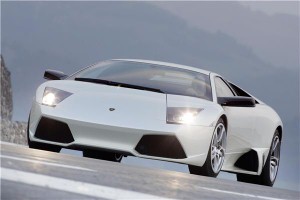 The Dubai Shopping Festival (DSF) is offering consumers 'life-changing moments' thanks to a series of prizes it has on offer.
Since the event's inception in 1996, AED 1.7 billion (£283 million) worth of gifts have been given out, and the 2014 iteration is no different, with a Lamborghini, Bentley and Infiniti up for grabs, while an apartment, gold and cash are also among the highlights.
Across the city, a total of 177 raffles will be held until the festival closes on February 2nd, which means shoppers have plenty of chances to take home something special over the next couple of weeks.
According to Dubai Festivals and Retail Establishment, 33 Rolls Royces, numerous Nissans and 734 kilos of gold have been handed out over the years.
'The lucky shoppers come from different nationalities, cultural and occupational backgrounds, and include first time winners of shopping promotions, winners who pool in money to buy raffle coupons, and winners who had never given up trying since the first DSF,' the body stated.
Unsurprisingly, the retail sector has benefited the most over the years from what is the longest running festival of its type.
Aside from the series of raffles held, there are also a range of fantastic promotions for consumers, including discount of up to 70 per cent. Some 70 malls are taking part in DSF, with over 6,000 shops offering reduced prices.
Indeed, such is the popularity of the event that it actually accounts for 25 to 30 per cent of annual retail sales, despite it only lasting for one month of the year. It is not only tourists that like to take advantage of the deals, as residents also get involved in the action.
In 2012, 4.3 million people visited the city during DSF, with AED 8.9 billion spent on shopping over the course of the four-week period.