DSC confirms dates for International Sports Conference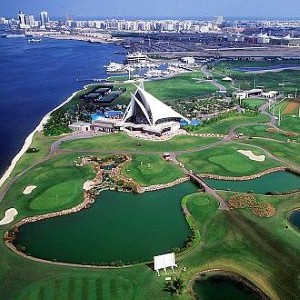 The Dubai Sports Council (DSC) has confirmed the Eighth Dubai International Sports Conference will take place on December 28th and 29th 2013.
Head of the Organising Committee Mohammad Al Kamali said the event is an ideal platform for sharing ideas on how to nurture sport all around the world.
Some high-profile names have attended the gathering in the past, including current Chelsea manager Jose Mourinho and Argentine legend Diego Maradona, who now works for the DSC in an ambassadorial capacity.
It also attracts key decision makers from across the world, so it is safe to say the conference is a big deal.
'We are still in the process of inviting some of the top stars in the world of football and - once this is confirmed - we will announce the speakers,' Mr Al Kamali remarked.
The conference was first launched in 2006 and it certainly seems to have put the UAE on the sporting map.
Since then, the country's national football league has grown nicely and cities like Dubai have also staged important golf, darts, snooker, cricket and tennis competitions.
One thing that gives Dubai an edge over other Middle Eastern cities is the vast array of excellent facilities that are on offer. Indeed, a number of professional cricket and football teams from across Europe have held winter training camps in the emirate in recent years and the feedback has been superb.
As mentioned, Diego Maradona has secured a role with the DSC and he was delighted when his contract was recently extended. Of course, his job has forced him to move from South America to the UAE - but despite the huge distance, the former Boca Juniors, Barcelona and Napoli star is happy with life in the Gulf.
In July, he said Dubai has become his second home and he is determined to see more local youngsters taking up sports. Earlier this year he referred to Dubai as the 'Disneyland of Sport' - high praise indeed from such a legendary figure.