Drake and Scull wins first rail project in Middle East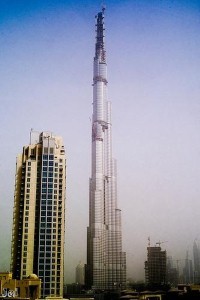 Dubai-based mechanical, electrical and plumbing contract Drake and Scull has won its first Middle Eastern rail project.
This is according to the National, which revealed details of the company's AED 35 million (£5.7 million) contract. The deal will see the company subcontracted to build part of the new light railway system which will move passengers within the international airport.
Under the terms of the agreement, the firm will provide services such as signals, traction power, compressed air and communication systems. It will also oversee minor construction, electrical and plumbing works. Although the size of the agreement was normal for the company, analysts found it interesting the firm was branching out into the Middle East.
The deal is part of the airport's plans to increase capacity to 90 million passengers by 2018. It aims to do this by building a fourth concourse at Terminal One and enlarging Terminal 2. Bosses have already handed an AED 392 million contract to build the new monorail system. It will see the Canadian company provide a fleet of 18 driverless trains.
Darko Macura, operations director of Drake and Scull Rail, commented: 'We are partnering with the world's leading railways experts and we would like to offer our integrated end-to-end engineering services to other major projects, including metro rails in Riyadh, Jeddah, Mecca and Etihad Rail.'
He added the business wanted to further expand its influence in Asia, with India being a key target for investment.
The company has already worked on projects such as the Channel Tunnel Rail Link, Hong Kong Metro and the Jubilee Line extensions and St Pancras Station redevelopment in London. The news saw the firm's share price increase to AED 1.67, an increase of 0.6 per cent.
Meanwhile, the airport's transformation will see a large-scale runway-enhancement project take place on May 1st. The 80-day works will reduce schedules passenger flights during its construction, while all freighter, charger and general aviation flights diverted to Dubai World Central.