DPR expects 'revenue of AED2.4bn for first year of operation'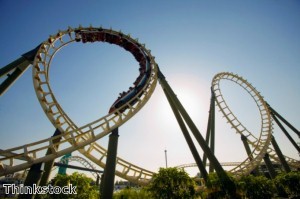 On Thursday (February 12th), Dubai Parks and Resorts (DPR) revealed that it is expected to make AED2.4 billion (£424.7 million) in the first year of operation for its three theme parks.
"The first revenues are expected towards the end of 2016 following the opening of the parks to the public," Raed Al Nuami, chief executive of the organisation, said in a statement.
All three theme parks - each based on a different concept, including Legoland, Hollywood and Bollywood - have yet to be completed, but the firm is confident that they will prove to be a hit with tourists from around the world, attracting an estimated 6.7 million visitors in the first year.
DPR has also predicted that it will create 5,000 new jobs during the building process and once the project is completed, with roles opening up in retail, hospitality, construction and leisure. This means the parks will boost Dubai's economy and gross domestic product (GDP).
"We have made considerable progress since officially announcing our plans to create Dubai Parks and Resorts," Mr Al Nuami added.
The three theme parks will be open by October 2016 and the firm will start announcing actual profits from 2018 onwards.
DPR was able to fund what will be the Middle East's largest multi-themed leisure and entertainment destination through a AED4.2 billion finance facility and AED2.5 billion of equity raised from its listing on the Dubai Financial Market.
In an interview with Gulf News in November, Mr Al Nuami said the project is on schedule and involves the best talent from the theme park industry to achieve the best outcome.
He added: "I consider it as a national product because it's an industry that we are creating for Dubai and the region, and we would like the UAE nationals and people who live in this country [to be] proud of the national product."
Projects such as this are integral to Dubai's Tourism Vision 2020, which sets out a goal to entice 20 million visitors annually in five years' time.