DP World visits World Expo 2015 in Milan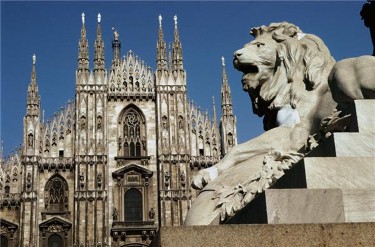 DP World, which owns 65 ports across the globe, sent a delegation of its employees to take part in the Milan World Expo 2015.
The diverse group was made up of staff from all levels within the firm, from leaders and directors to customs specialists and ground staff - reflecting the diversity found within Dubai.
Tasked with capturing the visitor experience, the delegation fully absorbed itself into the Expo so it could provide a detailed report to the Expo 2020 Bureau back in the emirate, to ensure it can deliver an equally successful event in five years' time.
Sultan Bin Sulayem, chairman of DP World, was among the group, along with vice chairman Jamal Majid bin Thaniah, group chief executive officer Mohammed Sharaf, chief operating officer Anil Wats and other senior officials.
With over 40 people involved, the firm sent the largest delegation to date to the Expo. They spent five days observing, collaborating and communicating to come up with several recommendations for the team behind the 2020 Expo.
Sultan Ahmed Bin Sulayem believes that hosting the event presents an enormous opportunity for Dubai to showcase is established and efficient infrastructure, as well as its unique geographic position as a hub for trade, business and tourism.
"Our attention is focused on making sure we have the infrastructure in place to support the building and running of the event and we are working very closely with our customers to do that" he added.
"The delegation we sent was part of our ongoing research and quest for best practice that we can apply in five years' time and to help us develop initiatives and ideas in collaboration with Dubai Expo 2020."
Sultan Sulayem said his firm is looking forward to working with Dubai and the wider UAE to make the emirate's Expo the best possible experience for all involved.
Reem Al Hashimy, director general of Dubai Expo 2020, praised DP World for sending the delegation to Milan and said his team appreciate the insights they have shared with them.
He believes collaboration will be the key to success, adding "only by working together can we collectively deliver an exceptional Expo in 2020".