Downtown Dubai to host Festival of Light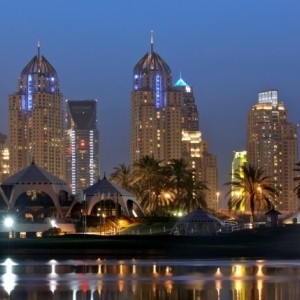 Downtown Dubai will be illuminated at night during the Festival of Light between March 20th and 29th.
It will see famous landmarks in the area, such as Dubai Mall and Burj Khalifa, given some festive lighting.
Dubai is well recognised by its modern architecture and skyscraper horizons and this attraction looks to highlight and celebrate it. For example, Dubai Mall is one of the world's largest shopping centres.
Other areas to receive the illumination treatment in the 120 hectare area include Dubai Fountain, Mohammed bin Rashid Boulevard, Souk Al Bahar, Burj Plaza and Emaar Square.
The occasion takes its inspiration from the Lumieres de Lyon and is even organised with assistance from the French city itself. As such, Dubai will also be playing host to numerous artists during the occasion, showcasing a variety of both light installations and creativity.
Vice-mayor of Lyon Georges Kepenekian said: 'The elegant architectural features of its buildings will bring an exceptional visual spectacle to Dubai. Our involvement in the artistic direction of the Dubai Festival of Lights is strong and sincere, and aims to be a long-term partnership, making this new event a great success from the first edition.'
This festival adds yet another date and reason for tourists to visit the city - being in March, it makes good use of the time, which is the end of Dubai's winter period. It still has long nights to benefit the as much as possible from the projects on display.
It also highlights a growing trend for fringe festivals and events at this time of year, making the most of what the downtown area can provide. For instance, Dubai Shopping Festival 2014 takes place between January 2nd to February 2nd and, with the likes of Dubai Mall available, this area may prove to be very popular in the opening months of 2014.