Does Dubai's tourism sector receive enough promotion?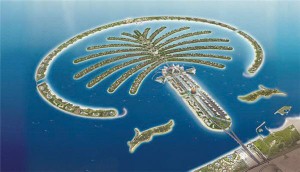 There is no doubt that Dubai has become an increasingly popular destination among holidaymakers in the past few years, but could tourism chiefs be doing more to promote the city?
On the face of it, you would have to say the Dubai Department of Tourism and Commerce Marketing (DTCM) is doing a fine job thus far.
Figures released by the organisation last week showed that 5.5 million people visited the emirate for leisure purposes in the first six months of the year - the shiekhdom's strongest performance in history.
In addition to this, hotel owners said their room occupancy rates have continued to rise sharply in 2013, even though the number of resorts being made available to travellers has gone up.
Although things are clearly heading in the right direction, some hoteliers think the DTCM could do a little more to promote certain areas.
Speaking to Hotelier Middle East, Jumeirah Zabeel Saray general manager Stephan Schupbach said a group of accommodation owners on the swanky Palm Jumeirah have joined together to market the manmade islands.
His company has linked up with Sofitel The Palm, the Anantara Dubai The Palm and Waldorf Astoria The Palm hotels in order to raise awareness of this beautiful part of the city.
Shrewdly, the collaborators have recognised huge potential in the Chinese tourism market, as 94 million people from the Asian country take a foreign trip of some sort every year. This figure is expected to rise to 100 million very soon.
'It's really formalising a five-year strategy for the Chinese market as an example, which we do with every market, and targeting ten per cent Chinese business in five years,' Mr Schupbach was quoted as saying.
'Today we have three per cent, then we know how much money to generate, how much we can invest, but that's normally lacking.'
With 66 million people expected to fly into Dubai International Airport in 2013, it is a great time for investors to start pouring money into the emirate's thriving hospitality sector.