Do you know about Dubai's new green building rules?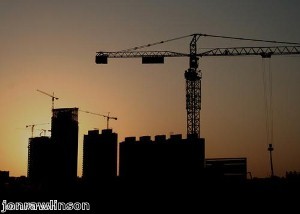 With so many new building regulations being implemented in Dubai, it has never been more important for investors to work alongside an experienced developer like The First Group.
The Dubai government is keen to reduce the city's carbon footprint and is forcing construction companies to adopt new green measures.
New legislation will take effect at the start of 2014, so it is important that everybody is up to speed.
In order to raise awareness of the new regulations, the Dubai Municipality will put on a presentation at the upcoming Big 5 International Building and Construction Show.
Set to take place at the Dubai World Trade Centre between November 25th and 28th, the event is expected to attract in excess of 60,000 building professionals and more than 2,500 exhibitors from 65 countries.
As such, it is the perfect place for the government to explain the finer points of its latest regulatory amendments.
The updated legislation will be mandatory for all new buildings across the commercial, residential and industrial sectors and will cover numerous aspects of construction, such as energy usage, water wastage, ecology and building vitality.
Engineer Abdulla Rafia, assistant director general of engineering at the Dubai Municipality, underlined how important it is for everybody to familiarise themselves with the Dubai Green Building Code.
'We are ready, our testing and certification centres are ready; we want to ensure that the industry is also ready and has access to the relevant training and information they require in advance of the launch,' he commented.
'The Big 5 provides an excellent platform for us to engage with a wide range of stakeholders and communicate this key information.'
With more and more high-profile building projects set to get underway in the coming years, it is vital that people attend these free seminars.
Andy White, group event director for the Big 5 event, said Dubai's construction sector is one of the most active in the Middle East, hence the urgent need for people to fall in line with the government's new laws.