dnata Travel opens first City Expert kiosk in Dubai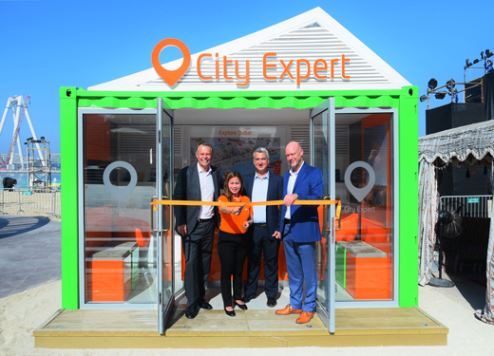 dnata Travel, part of the Emirates Group, has opened the first City Expert kiosk in Dubai at The Beach, Jumeirah Beach Residence.
A first-of-its-kind facility in the UAE, the kiosk allows tourists to book all the best excursions, safaris and attractions that Dubai has to offer in one location.
A friendly team of Dubai experts who speak a variety of languages are on hand to assist with bookings and advise customers on how to get the best Dubai experience based on their interests. The kiosk is open from 10am to 10pm daily.
"What sets City Expert apart is the fact that it offers the best excursions and attractions available, coupled with advice from a team of experts to suit your preferences," said Steve Barrass, senior vice president, dnata Travel.
"Dubai has grown into a destination that offers tourists a wide variety of attractions and excursions to experience, and this kiosk will quickly and conveniently provide them with all their information and booking needs. We believe our customers will appreciate the hands-on service and in-depth knowledge that City Expert provides."
dnata is one of the world's largest air services providers. Established in 1959, the company offers ground handling, cargo, travel, and flight catering services across five continents.
dnata's Travel Business is the largest provider of travel services and products in the Middle East, and operates more than 200 retail outlets worldwide.
Each year dnata travel advisors handle more than 3.5 million bookings, seven million bed nights, and seven million passengers.