DMMC outlines ambitious commodity trade plans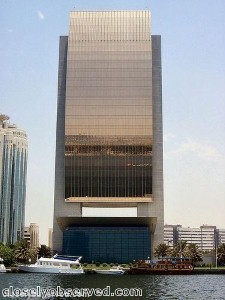 The Dubai Multi Commodities Centre (DMMC) is determined to transform the emirate into a global trading hub and it is doing a pretty good job so far.
In the past four years, the organisation has attracted more than 4,000 new companies to the free zone and nine out of ten of these did not have a presence in the sheikhdom before.
Some 200 firms are laying roots in the city every month and the DMMC is hoping to build on these figures in the near future.
Around 7,000 businesses now operate out of the Dubai free zone, so the body is well on the way towards achieving its target of having 7,200 enterprises conducting their affairs from Dubai by the end of 2013.
The DMMC revealed earlier this week (July 2nd) that it plans to enhance the emirate's status as a corporate hub even further by building the world's largest commercial tower.
It will form part of the 107,000-sq-m Business Park and will act as a beacon to the world's biggest and most successful companies, as well as smaller start-up enterprises from across the UAE.
Executive chairman of DMMC Ahmed Bin Sulayem said: 'The world's tallest commercial tower and the DMCC Business Park are the next natural steps to ensure we continue to welcome companies to the free zone as demand grows - particularly large regional corporations and multi-nationals - in the near future.
'The initiative is designed to further strengthen Dubai's position as the global hub for commodities trade and enterprise.'
A study conducted by the Department of Economic Development in May showed that business confidence is sky-high in Dubai.
Around 91 per cent of the businesses that took part in the survey said they fully expected their profits to increase in the second quarter of 2013 and the outlook for the rest of the year is bright.
Encouragingly, nearly one in four corporations revealed they were in a position to recruit more workers in the coming months.