DLD to make Dubai's property market 'world's most acclaimed'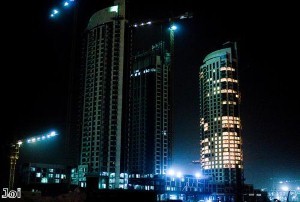 The Dubai Land Department (DLD) is heading to London next week to attract more investors from Britain, by advertising the emirate's property market as the world's most prominent.
In the last few years, investors from the UK have spent a significant AED57 billion (£10 billion) on real estate in Dubai and the DLD wants this trend to continue into the future.
To ensure this, the organisation will host trade shows in Britain, as well as the rest of the world, in the run-up to the World Expo 2020.
On February 27th, the DLD will hold a three-day Dubai Property show in London, bringing together around 35 real estate developers from different sectors, such as buy-to-let specialists and hotel accommodation experts.
"Our mission is to promote Dubai's real estate market in order to brand the emirate as being the most prominent real estate investment destination in the world," said DLD director-general Sultan Butti Bin Mejren.
He added that his organisation is committed to supporting and encouraging international investment in the emirate's property industry by emphasising the opportunities it can open up to people all over the world.
Mr Bin Mejren explained that the London conference will be particularly important due to the strong business and investment links the UK already has with Dubai and the wider UAE.
Statistics from the DLD reveal that over 19,000 investors from Britain have purchased more than 30,000 properties to date. In 2014 alone, UK investors spent more than AED9.32 billion on real estate in the emirate.
The organisation believes that organising such events in major capital cities around the world allows it to showcase its latest off-plan and existing properties to global investors, and helps it to advertise Dubai as having one of the world's most important real estate markets.