DLD reports bumper January for property sales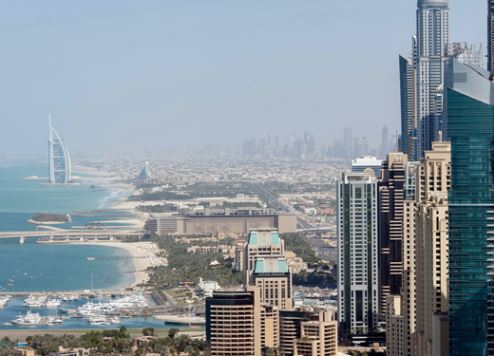 The Dubai Land Department (DLD) registered $3.27 billion-worth of property deals in the first 15 days of 2017.
As of mid-January, 520 land deals worth $2.04 billion had been registered, the DLD said, while completed building transactions reached $186 million.
Individual unit sales registered significant activity, reaching more than $762 million.
The remaining amount was attributed to "other transactions", which were not disclosed.
DLD director general Sultan Butti Bin Mejren said the growth achieved in the fourth quarter of 2016 had paved the way for sustained growth at the outset of the New Year.
"By studying the index at the end of last year, DLD predicted that the market would enter a 'new phase of momentum' and growth in 2017, as investor trust is building and certain areas of the city are attracting new interest from a variety of buyers," he said.
According to DLD, the top three sales areas were Al Satwa, registering 13 land transactions worth $74 million, Wadi Al Safa 3 with 74 building transactions valued at $35.12 million and the Burj Khalifa area with 156 unit sales of $131.50 million.
The largest investment transaction by mid-January was for a land plot in the Zabeel 2 area, which was purchased for more than $159 million followed by two plots of land in Al Markaz Al Tujari 2 ($118.43 million) and Jebel Ali ($31.04 million), the DLD said.
At the end of last year, Bin Mejren predicted strong growth for the city's real estate market in 2017, encouraged by preparations for Expo 2020.
He said the sector had "reached a new phase of maturity and stability", and was "moving towards sustainable growth".
In 2016, total real estate transactions in Dubai exceeded $70.5 billion.
The top investors were UAE nationals – nearly $6 billion was spent by more than 7,000 investors – while foreign investment reached nearly $12 billion from 22,834 investors of 136 nationalities.
Indians ranked first in terms of transactional volumes and values, with 6,263 investors responsible for $3.27 billion-worth of property transactions, followed by Pakistanis and Britons.
The report identified Dubai's top sales areas for 2016 as Business Bay which saw 3,508 investments worth $1.69 billion, followed by Dubai Marina, Jebel Ali 1, Burj Khalifa and Warsan 1.